Zelnorm
Generic name: tegaserod
Drug class: Serotoninergic neuroenteric modulators
Medically reviewed by  A Ras MD.
What is Zelnorm used for?
Zelnorm is used to treat irritable bowel syndrome with constipation (IBS-C).
Description
ZELNORM oral tablets contain tegaserod, a serotonin-4 (5-HT4) receptor agonist, as the hydrogen maleate salt. As the maleate salt, tegaserod is chemically designated as 3-(5-methoxy-1H-indol-3-ylmethylene)-N-pentylcarbazimidamide hydrogen maleate. Its empirical formula is C16H23N5O•C4H4O4. The molecular weight is 417.47 and the structural formula is:
Tegaserod as the maleate salt is a white to off-white crystalline powder and is slightly soluble in ethanol and very slightly soluble in water. Each ZELNORM tablet contains 6 mg of tegaserod (equivalent to 8.31 mg of tegaserod maleate) and the following inactive ingredients: colloidal silicon dioxide, crospovidone, glyceryl behenate, hypromellose, and lactose monohydrate.
Mechanism of Action
Tegaserod is an agonist of serotonin type-4 (5-HT4) receptors that stimulates the peristaltic reflex and intestinal secretion, inhibits visceral sensitivity, enhances basal motor activity, and normalizes impaired motility throughout the gastrointestinal tract.
Based on in vitro binding affinity and functional assessment, at clinically relevant plasma concentrations, tegaserod is an antagonist at 5-HT2B receptors in humans. It is expected to have minimal binding to 5-HT1 receptors. Tegaserod has no affinity for 5-HT3 or dopamine receptors.
The main metabolite, M29, has negligible affinity for 5-HT4 receptors in vitro.
In vivo studies showed that tegaserod enhanced basal motor activity and normalized impaired motility throughout the gastrointestinal tract. In addition, studies demonstrated that tegaserod moderated visceral sensitivity during colorectal distension in animals.
Before taking Zelnorm, tell your doctor:
If you are allergic to Zelnorm; any part of this medicine; or any other drugs, foods, or substances. Tell your doctor about the allergy and what signs you had.
If you have any of these health problems: Kidney disease or liver disease.
If you currently have diarrhea or you have diarrhea often.
If you have ever had any of these health problems: Chest pain (angina), heart attack, stroke, or transient ischemic attack (TIA).
If you have ever had any of these health problems: A problem with your sphincter of Oddi (the part of your body that controls the flow of bile and pancreas juice to the bowel), blood flow problems in the bowel, bowel block, gallbladder disease, or scar tissue in the abdomen.
If you are breast-feeding. Do not breast-feed while you take Zelnorm.
If you are a man. This medicine is not approved for use in men.
This is not a list of all drugs or health problems that interact with this medicine.
Tell your doctor and pharmacist about all of your drugs (prescription or OTC, natural products, vitamins) and health problems. You must check to make sure that it is safe for you to take Zelnorm with all of your drugs and health problems. Do not start, stop, or change the dose of any drug without checking with your doctor.
What are some things I need to know or do while I take Zelnorm?
Tell all of your health care providers that you take Zelnorm. This includes your doctors, nurses, pharmacists, and dentists.
Heart attacks and strokes have happened with Zelnorm. Sometimes, these have been deadly. The chance may be higher if you have heart problems, high blood pressure, high cholesterol levels, or if you have ever had diabetes. The chance may also be higher if you are 55 years of age or older, overweight, or smoke. Get medical help right away if you have chest pain or pressure; shortness of breath; sweating; upset stomach or throwing up; numbness or weakness on 1 side of the body; severe headache; trouble speaking or thinking; change in balance; drooping on 1 side of the face; or change in eyesight.
Diarrhea is common with Zelnorm. Severe diarrhea can cause dehydration, low blood pressure, and passing out. Sometimes, people have had to go to the hospital. Call your doctor right away if you have severe diarrhea, dizziness, or passing out.
Tell your doctor if you are pregnant or plan on getting pregnant. You will need to talk about the benefits and risks of using Zelnorm while you are pregnant.
How is Zelnorm best taken?
Use Zelnorm as ordered by your doctor. Read all information given to you. Follow all instructions closely.
Take Zelnorm at least 30 minutes before meals.
Keep taking Zelnorm as you have been told by your doctor or other health care provider, even if you feel well.
What do I do if I miss a dose?
Take a missed dose as soon as you think about it.
If it is close to the time for your next dose, skip the missed dose and go back to your normal time.
Do not take 2 doses at the same time or extra doses.
What are the side effects of Zelnorm that I need to call my doctor about immediately?
WARNING/CAUTION: Even though it may be rare, some people may have very bad and sometimes deadly side effects when taking a drug. Tell your doctor or get medical help right away if you have any of the following signs or symptoms that may be related to a very bad side effect:
Signs of an allergic reaction, like rash; hives; itching; red, swollen, blistered, or peeling skin with or without fever; wheezing; tightness in the chest or throat; trouble breathing, swallowing, or talking; unusual hoarseness; or swelling of the mouth, face, lips, tongue, or throat.
Severe bowel problems caused by low blood flow to the bowels (ischemic colitis) have happened with Zelnorm. Sometimes, people have had to go to the hospital. Call your doctor right away if you have rectal bleeding, bloody diarrhea, or stomach pain that is new or worse.
This medicine may raise the risk of suicidal thoughts or actions. The risk may be greater in people taking drugs for depression. Watch people who take Zelnorm closely. Call your doctor right away if you have new or worse behavior or mood changes like depression or thoughts of suicide.
What are some other side effects of Zelnorm?
All drugs may cause side effects. However, many people have no side effects or only have minor side effects. Call your doctor or get medical help if any of these side effects or any other side effects bother you or do not go away:
Headache.
Stomach pain.
Upset stomach.
Gas.
Dizziness.
These are not all of the side effects that may occur. If you have questions about side effects, call your doctor. Call your doctor for medical advice about side effects.
You may report side effects to the FDA at 1-800-332-1088. You may also report side effects at https://www.fda.gov/medwatch.
If overdose is suspected:
If you think there has been an overdose, call your poison control center or get medical care right away. Be ready to tell or show what was taken, how much, and when it happened.
How do I store and/or throw out Zelnorm?
Store at room temperature.
Store in a dry place. Do not store in a bathroom.
Keep all drugs in a safe place. Keep all drugs out of the reach of children and pets.
Throw away unused or expired drugs. Do not flush down a toilet or pour down a drain unless you are told to do so. Check with your pharmacist if you have questions about the best way to throw out drugs. There may be drug take-back programs in your area.
Label
PRINCIPAL DISPLAY PANEL
NDC 0525-0971-10
Zelnorm
(tegaserod) tablets
6 mg per tablet
10 tablets (1 blister cards of 10 tablets each)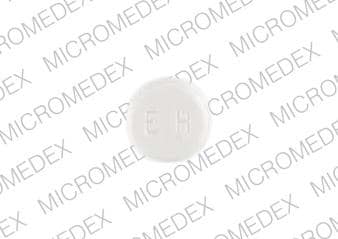 SRC: NLM .