Xermelo
Generic name: telotristat ethyl
Drug class: Miscellaneous GI agents
Medically reviewed by  A Ras MD.
What is Xermelo used for?
Xermelo is a prescription medicine that is used to treat carcinoid syndrome diarrhea.
Description
Xermelo (telotristat ethyl) tablets contain telotristat ethyl as telotristat etiprate, a tryptophan hydroxylase inhibitor. Telotristat etiprate is the hippurate salt of telotristat ethyl [(S)-ethyl 2-amino-3-(4-(2-amino-6-((R)-1-(4-chloro-2-(3-methyl-1H-pyrazol-1-yl)phenyl)-2,2,2-trifluoroethoxy)pyrimidin-4-yl)phenyl)propanoate], which undergoes hydrolysis to the active metabolite, (S)-2-amino-3-(4-(2-amino-6-((R)-1-(4-chloro-2-(3-methyl-1H-pyrazol-1-yl)phenyl)-2,2,2-trifluoroethoxy)pyrimidin-4-yl)phenyl)propanoic acid.
The molecular formula of telotristat etiprate is C27H26ClF3N6O3 • C9H9NO3 and its molecular weight is 754.2. The molecular weight of the free base (telotristat ethyl) is 575.0.
Chemical Structure:
Telotristat etiprate is a white to off-white solid. The solubility is a function of pH at 25°C; at pH 1 (0.1N HCl), the solubility is greater than 71 mg/mL., at pH 3 phosphate buffer, the solubility is 0.30 mg/mL, at a pH of 5 to 9, the solubility is negligible. In organic solvents, telotristat etiprate is freely soluble in methanol, soluble in acetone, and sparingly soluble in ethanol.
Each Xermelo tablet contains 250 mg of telotristat ethyl (free base) which is equivalent to 328 mg telotristat etiprate. The inactive ingredients of Xermelo tablets include: colloidal silicon dioxide, croscarmellose sodium, hydroxypropyl cellulose, lactose anhydrous, macrogol/PEG, magnesium stearate, polyvinyl alcohol [part hydrolyzed], talc and titanium dioxide.
Mechanism of Action
Telotristat, the active metabolite of telotristat ethyl, is an inhibitor of tryptophan hydroxylase, which mediates the rate limiting step in serotonin biosynthesis.  The in vitro inhibitory potency of telotristat towards tryptophan hydroxylase is 29 times higher than that of telotristat ethyl. Serotonin plays a role in mediating secretion, motility, inflammation, and sensation of the gastrointestinal tract, and is over-produced in patients with carcinoid syndrome. Through inhibition of tryptophan hydroxylase, telotristat and telotristat ethyl reduce the production of peripheral serotonin, and the frequency of carcinoid syndrome diarrhea.
Before taking Xermelo, tell your doctor:
If you are allergic to Xermelo; any part of this medicine; or any other drugs, foods, or substances. Tell your doctor about the allergy and what signs you had.
This medicine may interact with other drugs or health problems.
Tell your doctor and pharmacist about all of your drugs (prescription or OTC, natural products, vitamins) and health problems. You must check to make sure that it is safe for you to take Xermelo with all of your drugs and health problems. Do not start, stop, or change the dose of any drug without checking with your doctor.
What are some things I need to know or do while I take Xermelo?
Tell all of your health care providers that you take Xermelo. This includes your doctors, nurses, pharmacists, and dentists.
Tell your doctor if you are pregnant or plan on getting pregnant. You will need to talk about the benefits and risks of using Xermelo while you are pregnant.
Tell your doctor if you are breast-feeding. You will need to talk about any risks to your baby.
How is Xermelo best taken?
Use Xermelo as ordered by your doctor. Read all information given to you. Follow all instructions closely.
Take Xermelo with food.
If you also use short-acting octreotide, take the octreotide dose at least 30 minutes after taking Xermelo. Talk with your doctor or pharmacist if you have questions.
What do I do if I miss a dose?
Skip the missed dose and go back to your normal time.
Do not take 2 doses at the same time or extra doses.
What are the side effects of Xermelo that I need to call my doctor about immediately?
WARNING/CAUTION: Even though it may be rare, some people may have very bad and sometimes deadly side effects when taking a drug. Tell your doctor or get medical help right away if you have any of the following signs or symptoms that may be related to a very bad side effect:
Signs of an allergic reaction, like rash; hives; itching; red, swollen, blistered, or peeling skin with or without fever; wheezing; tightness in the chest or throat; trouble breathing, swallowing, or talking; unusual hoarseness; or swelling of the mouth, face, lips, tongue, or throat.
Very bad constipation.
Very bad belly pain.
Low mood (depression).
Swelling in the arms or legs.
Fever.
What are some other side effects of Xermelo?
All drugs may cause side effects. However, many people have no side effects or only have minor side effects. Call your doctor or get medical help if any of these side effects or any other side effects bother you or do not go away:
Upset stomach.
Headache.
Gas.
Not hungry.
Belly pain.
Constipation.
These are not all of the side effects that may occur. If you have questions about side effects, call your doctor. Call your doctor for medical advice about side effects.
You may report side effects to the FDA at 1-800-332-1088. You may also report side effects at https://www.fda.gov/medwatch.
If overdose is suspected:
If you think there has been an overdose, call your poison control center or get medical care right away. Be ready to tell or show what was taken, how much, and when it happened.
How do I store and/or throw out Xermelo?
Store at room temperature.
Store in a dry place. Do not store in a bathroom.
Keep all drugs in a safe place. Keep all drugs out of the reach of children and pets.
Throw away unused or expired drugs. Do not flush down a toilet or pour down a drain unless you are told to do so. Check with your pharmacist if you have questions about the best way to throw out drugs. There may be drug take-back programs in your area.
Label
Principal Display Panel – ShellPak Label
NDC 70183-125-03

Rx Only

To Open:
1. Press and hold button below
2. Pull out blister from the right

XERMELO™

(telotristat ethyl) tablets

250 mg


per tablet
This daily dose pack contains


3 TABLETS

For oral use only. As with all medications,
keep out of reach of children.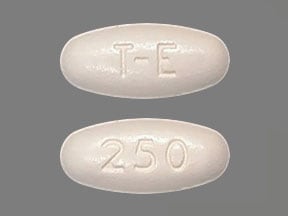 SRC: NLM .