Tiagabine
Generic name: tiagabine
Brand name: Gabitril
Dosage form: oral tablet (12 mg; 16 mg; 2 mg; 20 mg; 4 mg)
Drug class: Gamma-aminobutyric acid reuptake inhibitors
Medically reviewed by  A Ras MD.
What is tiagabine used for?
Tiagabine is a prescription medicine that is used to treat seizures.
Description
Tiagabine hydrochloride, USP is an antiepilepsy drug available as 2 mg and 4 mg tablets for oral administration. Its chemical name is (-)-(R)-1-[4,4-Bis(3- methyl-2-thienyl)-3-butenyl]nipecotic acid hydrochloride, its molecular formula is C20H25NO2S2 HCl, and its molecular weight is 412. Tiagabine hydrochloride is a white to off-white, odorless, crystalline powder. It is insoluble in heptane, sparingly soluble in water, and soluble in aqueous base. The structural formula is:
Inactive Ingredients
Tiagabine hydrochloride tablets contain the following inactive ingredients: Hydrogenated vegetable oil, anhydrous lactose, butylated hydroxyanisole, pregelatinized maize starch, colloidal silicon dioxide, talc, crospovidone, titanium dioxide, hypromellose, polyethylene glycol.
In addition, individual tablets contain:
2 mg tablets: FD&C Yellow No. 6 and polysorbate 80.
4 mg tablets: Lactose monohydrate and D&C Yellow No. 10.
Mechanism of Action
The precise mechanism by which tiagabine exerts its antiseizure effect is unknown, although it is believed to be related to its ability, documented in in vitro experiments, to enhance the activity of gamma aminobutyric acid (GABA), the major inhibitory neurotransmitter in the central nervous system. These experiments have shown that tiagabine binds to recognition sites associated with the GABA uptake carrier. It is thought that, by this action, tiagabine blocks GABA uptake into presynaptic neurons, permitting more GABA to be available for receptor binding on the surfaces of post-synaptic cells. Inhibition of GABA uptake has been shown for synaptosomes, neuronal cell cultures, and glial cell cultures. In rat-derived hippocampal slices, tiagabine has been shown to prolong GABA-mediated inhibitory post-synaptic potentials. Tiagabine increases the amount of GABA available in the extracellular space of the globus pallidus, ventral palladum, and substantia nigra in rats at the ED50 and ED85 doses for inhibition of pentylenetetrazol (PTZ)-induced tonic seizures. This suggests that tiagabine prevents the propagation of neural impulses that contribute to seizures by a GABA-ergic action.
Tiagabine has shown efficacy in several animal models of seizures. It is effective against the tonic phase of subcutaneous PTZ-induced seizures in mice and rats, seizures induced by the proconvulsant DMCM in mice, audiogenic seizures in genetically epilepsy-prone rats (GEPR), and amygdala-kindled seizures in rats. Tiagabine has little efficacy against maximal electroshock seizures in rats and is only partially effective against subcutaneous PTZ-induced clonic seizures in mice, picrotoxin-induced tonic seizures in the mouse, bicuculline-induced seizures in the rat, and photic seizures in photosensitive baboons. Tiagabine produces a biphasic dose-response curve against PTZ- and DMCM-induced convulsions, with attenuated effectiveness at higher doses.
Based on in vitro binding studies, tiagabine does not significantly inhibit the uptake of dopamine, norepinephrine, serotonin, glutamate, or choline and shows little or no binding to dopamine D1 and D2, muscarinic, serotonin 5HT1A, 5HT2, and 5HT3, beta-1 and 2 adrenergic, alpha-1 and alpha-2 adrenergic, histamine H2 and H3, adenosine A1 and A2, opiate µ and K1, NMDA glutamate, and GABAA receptors at 100 µM. It also lacks significant affinity for sodium or calcium channels. Tiagabine binds to histamine H1, serotonin 5HT1B, benzodiazepine, and chloride channel receptors at concentrations 20 to 400 times those inhibiting the uptake of GABA.
Before taking tiagabine, tell your doctor:
If you are allergic to tiagabine; any part of this medicine; or any other drugs, foods, or substances. Tell your doctor about the allergy and what signs you had.
This medicine may interact with other drugs or health problems.
Tell your doctor and pharmacist about all of your drugs (prescription or OTC, natural products, vitamins) and health problems. You must check to make sure that it is safe for you to take tiagabine with all of your drugs and health problems. Do not start, stop, or change the dose of any drug without checking with your doctor.
What are some things I need to know or do while I take tiagabine?
Tell all of your health care providers that you take tiagabine. This includes your doctors, nurses, pharmacists, and dentists.
Avoid driving and doing other tasks or actions that call for you to be alert until you see how tiagabine affects you.
Do not stop taking tiagabine all of a sudden without calling your doctor. You may have a greater risk of seizures. If you need to stop tiagabine, you will want to slowly stop it as ordered by your doctor.
Have blood work checked as you have been told by the doctor. Talk with the doctor.
Have an eye exam as you have been told by your doctor.
Talk with your doctor before you drink alcohol or use other drugs and natural products that slow your actions.
This medicine may cause seizures in people who do not have a seizure disorder. This medicine is only approved to treat certain types of seizures. Call your doctor right away if you have a seizure and you are not taking tiagabine for a seizure disorder.
Tell your doctor if you are pregnant or plan on getting pregnant. You will need to talk about the benefits and risks of using tiagabine while you are pregnant.
Tell your doctor if you are breast-feeding. You will need to talk about any risks to your baby.
How is tiagabine best taken?
Use tiagabine as ordered by your doctor. Read all information given to you. Follow all instructions closely.
Take tiagabine with food.
Do not change the dose or stop tiagabine. This could cause seizures. Talk with your doctor.
Keep taking tiagabine as you have been told by your doctor or other health care provider, even if you feel well.
What do I do if I miss a dose?
Take a missed dose as soon as you think about it.
If it is close to the time for your next dose, skip the missed dose and go back to your normal time.
Do not take 2 doses at the same time or extra doses.
If you miss 2 doses, call your doctor.
What are the side effects of tiagabine that I need to call my doctor about immediately?
WARNING/CAUTION: Even though it may be rare, some people may have very bad and sometimes deadly side effects when taking a drug. Tell your doctor or get medical help right away if you have any of the following signs or symptoms that may be related to a very bad side effect:
Signs of an allergic reaction, like rash; hives; itching; red, swollen, blistered, or peeling skin with or without fever; wheezing; tightness in the chest or throat; trouble breathing, swallowing, or talking; unusual hoarseness; or swelling of the mouth, face, lips, tongue, or throat.
If seizures are worse or not the same after starting tiagabine.
Change in balance.
Feeling confused.
Change in eyesight or in the way you see color.
Feeling very tired or weak.
Feeling very sleepy.
Not able to focus.
Trouble speaking.
Trouble walking.
Patients who take tiagabine may be at a greater risk of having thoughts or actions of suicide. The risk may be greater in people who have had these thoughts or actions in the past. Call the doctor right away if signs like low mood (depression), nervousness, restlessness, grouchiness, panic attacks, or changes in mood or actions are new or worse. Call the doctor right away if any thoughts or actions of suicide occur.
A very bad skin reaction (Stevens-Johnson syndrome/toxic epidermal necrolysis) may happen. It can cause very bad health problems that may not go away, and sometimes death. Get medical help right away if you have signs like red, swollen, blistered, or peeling skin (with or without fever); red or irritated eyes; or sores in your mouth, throat, nose, or eyes.
What are some other side effects of tiagabine?
All drugs may cause side effects. However, many people have no side effects or only have minor side effects. Call your doctor or get medical help if any of these side effects or any other side effects bother you or do not go away:
Feeling sleepy.
Feeling tired or weak.
Upset stomach or throwing up.
Shakiness.
Feeling nervous and excitable.
Belly pain.
Not able to sleep.
Throat irritation.
Flu-like signs.
Muscle pain.
These are not all of the side effects that may occur. If you have questions about side effects, call your doctor. Call your doctor for medical advice about side effects.
You may report side effects to the FDA at 1-800-332-1088. You may also report side effects at https://www.fda.gov/medwatch.
If overdose is suspected:
If you think there has been an overdose, call your poison control center or get medical care right away. Be ready to tell or show what was taken, how much, and when it happened.
How do I store and/or throw out tiagabine?
Store at room temperature.
Protect from light.
Store in a dry place. Do not store in a bathroom.
Keep all drugs in a safe place. Keep all drugs out of the reach of children and pets.
Throw away unused or expired drugs. Do not flush down a toilet or pour down a drain unless you are told to do so. Check with your pharmacist if you have questions about the best way to throw out drugs. There may be drug take-back programs in your area.
Label
PACKAGE LABEL.PRINCIPAL DISPLAY PANEL – LABEL 2MG
NDC 62756-200-83




Tiagabine Hydrochloride Tablets




2 mg




PHARMACIST: Dispense the Medication Guide provided separately to each patient.




Rx only




30 Tablets




SUN PHARMA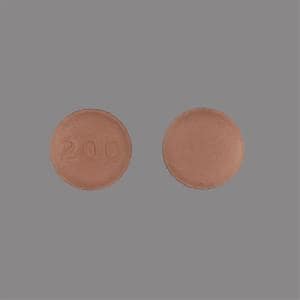 PACKAGE LABEL.PRINCIPAL DISPLAY PANEL – LABEL 4MG
NDC 62756-224-83




Tiagabine Hydrochloride Tablets




4 mg




PHARMACIST: Dispense the Medication Guide provided separately to each patient.




Rx only




30 Tablets




SUN PHARMA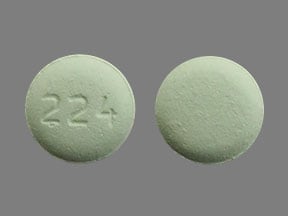 SRC: NLM .