Slynd
\Medically reviewed by  A Ras MD.
What is Slynd used for?
Slynd is a medication that is used to prevent pregnancy.
Description
SLYND (drospirenone) is for use as an oral contraceptive. It is supplied as clear to a slightly opaque PVC-PVDC/Aluminum blister cards, each holding of 24 white tablets each containing 4 mg of drospirenone, a synthetic progestational compound and 4 green inert tablets.
Drospirenone is chemically described as (6R,7R,8R,9S,10R,13S,14S,15S,16S,17S)-1,3′,4′,6,6a,7,8,9,10,11, 12,13,14,15,15a,16-hexadecahydro10,13-dimethylspiro-[17H-dicyclopropa- [6,7:15,16]cyclopenta[a]phenanthrene-17,2′(5H)-furan]-3,5′(2H)-dione). It has a molecular weight of 366.5, a molecular formula of C 24H 30O 3, and the structural formula below:
Drospirenone is a white to almost white or slightly yellow crystalline powder. It is a progestin and neutral molecule with slight solubility in water
The active tablet is a 5 mm, round, unscored, film-coated, white tablet that contains 4mg of drospirenone as the active ingredient, and microcrystalline cellulose NF, anhydrous lactose NF, colloidal silicon dioxide NF, magnesium stearate NF, polyvinyl alcohol partially hydrolyzed NF, talc NF, titanium dioxide NF, and polyethylene glycol NF as the inactive ingredients. Each tablet is debossed with the letter "E" on one side and the letter "D" on the other sides.
The inert tablet is a 5 mm, round, unscored, film-coated, green tablet that does not contain drospirenone. Each inert green tablet contains the following inactive ingredients: Lactose monohydrate NF, corn starch NF, povidone 30000 NF, colloidal silicon dioxide NF, magnesium stearate NF, hypromellose NF, talc NF, titanium dioxide USP, polysorbate 2910 NF, triacetin NF, FD&C blue 2 aluminum lake and yellow ferric oxide.
 Mechanism of Action
SLYND progestin-only oral contraceptive lowers the risk of becoming pregnant primarily by suppressing ovulation.
Before taking Slynd, tell your doctor:
If you are allergic to Slynd; any part of this medicine; or any other drugs, foods, or substances. Tell your doctor about the allergy and what signs you had.
If you have any of these health problems: Kidney disease, liver disease, liver tumor, or poor adrenal gland function.
If you have or have ever had cervical cancer or other cancer where hormones make it grow.
If you have unexplained vaginal bleeding.
If you are pregnant or may be pregnant. Do not take Slynd if you are pregnant.
This is not a list of all drugs or health problems that interact with this medicine.
Tell your doctor and pharmacist about all of your drugs (prescription or OTC, natural products, vitamins) and health problems. You must check to make sure that it is safe for you to take Slynd with all of your drugs and health problems. Do not start, stop, or change the dose of any drug without checking with your doctor.
What are some things I need to know or do while I take Slynd?
Tell all of your health care providers that you take Slynd. This includes your doctors, nurses, pharmacists, and dentists. This medicine may need to be stopped before certain types of surgery as your doctor has told you. If Slynd is stopped, your doctor will tell you when to start taking Slynd again after your surgery or procedure.
If you have high blood sugar (diabetes), talk with your doctor. This medicine may raise blood sugar.
Check your blood sugar as you have been told by your doctor.
If you are taking a salt substitute that has potassium in it, a potassium-sparing diuretic, or a potassium product, talk with your doctor.
Have blood work checked as you have been told by the doctor. Talk with the doctor.
Be sure to have regular breast exams and gynecology check-ups. You will also need to do breast self-exams as you have been told.
Certain drugs, herbal products, or health problems could cause Slynd to not work as well. Be sure your doctor knows about all of your drugs and health problems.
This medicine does not stop the spread of diseases like HIV or hepatitis that are passed through having sex. Do not have any kind of sex without using a latex or polyurethane condom. If you have questions, talk with your doctor.
The chance of getting cervical cancer may be higher in people who take hormone-based birth control. However, this may be due to other reasons. If you have questions, talk with the doctor.
If you have any signs of pregnancy or if you have a positive pregnancy test, call your doctor right away.
Tell your doctor if you are breast-feeding. You will need to talk about any risks to your baby.
How is Slynd best taken?
Use Slynd as ordered by your doctor. Read all information given to you. Follow all instructions closely.
Swallow whole with some water or other drink.
Be sure you know when to start taking Slynd. If you are not sure when to start taking Slynd, talk with your doctor.
After starting Slynd, you may need to use a non-hormone type of birth control like condoms to prevent pregnancy for some time. Follow what your doctor has told you to do about using a non-hormone type of birth control.
Take Slynd at the same time of day.
Do not skip doses, even if you do not have sex very often.
If you miss 2 periods in a row, take a pregnancy test before starting a new cycle.
If you throw up or have diarrhea, Slynd may not work as well to prevent pregnancy. If this happens within 3 to 4 hours after you take an active tablet, take another tablet. If it goes on for more than 1 day, use an extra form of birth control and call your doctor. Call your doctor if you throw up or have diarrhea and are not sure what to do.
What do I do if I miss a dose?
If a dose is missed, check the package insert or call the doctor to find out what to do. If using Slynd to prevent pregnancy, another form of birth control may need to be used for some time to prevent pregnancy.
What are the side effects of Slynd that I need to call my doctor about immediately?
WARNING/CAUTION: Even though it may be rare, some people may have very bad and sometimes deadly side effects when taking a drug. Tell your doctor or get medical help right away if you have any of the following signs or symptoms that may be related to a very bad side effect:
Signs of an allergic reaction, like rash; hives; itching; red, swollen, blistered, or peeling skin with or without fever; wheezing; tightness in the chest or throat; trouble breathing, swallowing, or talking; unusual hoarseness; or swelling of the mouth, face, lips, tongue, or throat.
Signs of liver problems like dark urine, feeling tired, not hungry, upset stomach or stomach pain, light-colored stools, throwing up, or yellow skin or eyes.
Signs of high potassium levels like a heartbeat that does not feel normal; feeling confused; feeling weak, lightheaded, or dizzy; feeling like passing out; numbness or tingling; or shortness of breath.
Weakness on 1 side of the body, trouble speaking or thinking, change in balance, drooping on one side of the face, or blurred eyesight.
Very bad headache.
Depression or other mood changes.
Call your doctor right away if you have signs of a blood clot like chest pain or pressure; coughing up blood; shortness of breath; swelling, warmth, numbness, change of color, or pain in a leg or arm; or trouble speaking or swallowing.
What are some other side effects of Slynd?
All drugs may cause side effects. However, many people have no side effects or only have minor side effects. Call your doctor or get medical help if any of these side effects or any other side effects bother you or do not go away:
Period (menstrual) changes. These include spotting or bleeding between cycles.
These are not all of the side effects that may occur. If you have questions about side effects, call your doctor. Call your doctor for medical advice about side effects.
You may report side effects to the FDA at 1-800-332-1088. You may also report side effects at https://www.fda.gov/medwatch.
If overdose is suspected:
If you think there has been an overdose, call your poison control center or get medical care right away. Be ready to tell or show what was taken, how much, and when it happened.
How do I store and/or throw out Slynd?
Store at room temperature.
Store in a dry place. Do not store in a bathroom.
Keep all drugs in a safe place. Keep all drugs out of the reach of children and pets.
Throw away unused or expired drugs. Do not flush down a toilet or pour down a drain unless you are told to do so. Check with your pharmacist if you have questions about the best way to throw out drugs. There may be drug take-back programs in your area.
Label
PRINCIPAL DISPLAY PANEL – 4 MG TABLET BLISTER CARD CARTON
NDC 0642-7470-06
Rx only
Slynd 

®

(drospirenone) tablets, 4 mg
Exeltis
6 blister cards with 28 tables per blister card / Oral Use
KEEP OUT OF THE SIGHT AND REACH OF CHILDREN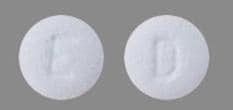 SRC: NLM .