Ramelteon
Medically reviewed by  A Ras MD.
What is ramelteon used for?
Ramelteon is a prescription medicine that is used to treat sleep problems.
Description
Ramelteon Tablets are an orally active hypnotic chemically designated as (S)-N-[2-(1,6,7,8-tetrahydro-2H-indeno-[5,4-b]furan-8-yl)ethyl]propionamide and containing one chiral center. The compound is produced as the (S)-enantiomer, with a molecular formula of C16H21NO2, molecular weight of 259.34, and the following chemical structure:
Ramelteon is freely soluble in organic solvents, such as methanol, ethanol, and dimethyl sulfoxide; soluble in 1-octanol and acetonitrile; and very slightly soluble in water and in aqueous buffers from pH 3 to pH 11.
Each Ramelteon Tablet includes the following inactive ingredients: lactose monohydrate, corn starch, hydroxylpropyl cellulose, magnesium stearate, hypromellose, titanium dioxide, triacetin and FD&C yellow #6.
Mechanism of Action
Ramelteon is a melatonin receptor agonist with both high affinity for melatonin MT1 and MT2 receptors and relative selectivity over the MT3 receptor.
The activity of ramelteon at the MT1 and MT2 receptors is believed to contribute to its sleep-promoting properties, as these receptors, acted upon by endogenous melatonin, are thought to be involved in the maintenance of the circadian rhythm underlying the normal sleep-wake cycle.
Ramelteon has no appreciable affinity for the GABA receptor complex or for receptors that bind neuropeptides, cytokines, serotonin, dopamine, noradrenaline, acetylcholine, and opiates.
Ramelteon also does not interfere with the activity of a number of selected enzymes in a standard panel.
The major metabolite of ramelteon, M-II, is pharmacologically active and has approximately one tenth and one fifth the binding affinity of the parent molecule for the human MT1 and MT2 receptors, respectively. However, M-II circulates at higher concentrations than the parent producing 20- to 100-fold greater mean systemic exposure when compared to ramelteon. Similar to ramelteon, M-II does not interfere with the activity of a number of endogenous enzymes.
All other known metabolites of ramelteon are inactive.
Before taking ramelteon, tell your doctor:
If you are allergic to ramelteon; any part of this medicine; or any other drugs, foods, or substances. Tell your doctor about the allergy and what signs you had.
If you have liver disease.
If you have sleep apnea.
If you do not have time to get a full night's sleep.
If you are taking fluvoxamine.
If you are taking any other drugs that can make you sleepy. There are many drugs that can do this. Ask your doctor or pharmacist if you are not sure.
If you are breast-feeding. You may need to avoid breast-feeding for some time after getting ramelteon.
This is not a list of all drugs or health problems that interact with ramelteon.
Tell your doctor and pharmacist about all of your drugs (prescription or OTC, natural products, vitamins) and health problems. You must check to make sure that it is safe for you to take ramelteon with all of your drugs and health problems. Do not start, stop, or change the dose of any drug without checking with your doctor.
What are some things I need to know or do while I take ramelteon?
Tell all of your health care providers that you take ramelteon. This includes your doctors, nurses, pharmacists, and dentists.
Avoid driving and doing other tasks or actions that call for you to be alert after you take ramelteon. You may still feel sleepy the day after you take ramelteon. Avoid these tasks or actions until you feel fully awake.
Avoid alcohol while taking ramelteon. Do not take ramelteon if you drank alcohol that evening or before bed.
Talk with your doctor before you use other drugs and natural products that slow your actions.
Some people have done certain tasks or actions while they were not fully awake like driving, making and eating food, and having sex. Most of the time, people do not remember doing these things. Tell your doctor if this happens to you.
Do not take ramelteon unless you can get a full night's sleep (at least 7 to 8 hours) before you need to be active again.
Tell your doctor if you are pregnant or plan on getting pregnant. You will need to talk about the benefits and risks of using ramelteon while you are pregnant.
How is ramelteon best taken?
Use ramelteon as ordered by your doctor. Read all information given to you. Follow all instructions closely.
Take within 30 minutes of bedtime.
Avoid taking ramelteon with or right after high-fat meals.
Swallow tablet whole. Do not chew, break, or crush.
After you take ramelteon, only do things needed to get ready for bed.
If you still have trouble sleeping after 7 to 10 days, call your doctor.
What do I do if I miss a dose?
If you take ramelteon on a regular basis, take a missed dose as soon as you think about it.
If you will not be able to get a full night's sleep (at least 7 hours) after taking the missed dose, skip the missed dose and go back to your normal time.
Do not take 2 doses at the same time or extra doses.
Do not take more than 1 dose of ramelteon in the same day.
Many times ramelteon is taken on an as needed basis. Do not take more often than told by the doctor.
What are the side effects of ramelteon that I need to call my doctor about immediately?
WARNING/CAUTION: Even though it may be rare, some people may have very bad and sometimes deadly side effects when taking a drug. Tell your doctor or get medical help right away if you have any of the following signs or symptoms that may be related to a very bad side effect:
Signs of an allergic reaction, like rash; hives; itching; red, swollen, blistered, or peeling skin with or without fever; wheezing; tightness in the chest or throat; trouble breathing, swallowing, or talking; unusual hoarseness; or swelling of the mouth, face, lips, tongue, or throat.
New or worse behavior or mood changes like depression or thoughts of killing yourself.
Feeling confused.
Hallucinations (seeing or hearing things that are not there).
Bad dreams.
Memory problems or loss.
Upset stomach or throwing up.
For women, no period.
Nipple discharge.
Lowered interest in sex.
Trouble getting pregnant.
A very bad reaction called angioedema has happened with ramelteon. Sometimes, this may be life-threatening. Signs may include swelling of the hands, face, lips, eyes, tongue, or throat; trouble breathing; trouble swallowing; or unusual hoarseness. Get medical help right away if you have any of these signs.
What are some other side effects of ramelteon?
All drugs may cause side effects. However, many people have no side effects or only have minor side effects. Call your doctor or get medical help if any of these side effects or any other side effects bother you or do not go away:
Feeling sleepy.
Feeling tired or weak.
These are not all of the side effects that may occur. If you have questions about side effects, call your doctor. Call your doctor for medical advice about side effects.
You may report side effects to the FDA at 1-800-332-1088. You may also report side effects at https://www.fda.gov/medwatch.
If overdose is suspected:
If you think there has been an overdose, call your poison control center or get medical care right away. Be ready to tell or show what was taken, how much, and when it happened.
How do I store and/or throw out ramelteon?
Store at room temperature.
Keep lid tightly closed.
Store in a dry place. Do not store in a bathroom.
Keep all drugs in a safe place. Keep all drugs out of the reach of children and pets.
Throw away unused or expired drugs. Do not flush down a toilet or pour down a drain unless you are told to do so. Check with your pharmacist if you have questions about the best way to throw out drugs. There may be drug take-back programs in your area.
Label
PRINCIPAL DISPLAY PANEL
NDC 0591-2191-01
Ramelteon Tablets 8 mg
PHARMACIST: Dispense the accompanying Medication Guide to each patient.
Rx only
100 Tablets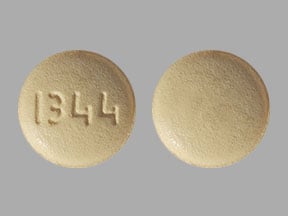 SRC: NLM .