Purinethol
Medically reviewed by  A Ras MD.
What is Purinethol used for?
Purinethol is a prescription medicine that is used to treat a type of leukemia.
Purinethol may be given to you for other reasons. Talk to your doctor.
Before taking Purinethol, tell your doctor:
If you are allergic to Purinethol; any part of this medicine; or any other drugs, foods, or substances. Tell your doctor about the allergy and what signs you had.
If you have taken Purinethol or a drug called thioguanine before and your cancer did not respond.
If you are taking allopurinol.
If you are breast-feeding or plan to breast-feed.
This is not a list of all drugs or health problems that interact with this medicine.
Tell your doctor and pharmacist about all of your drugs (prescription or OTC, natural products, vitamins) and health problems. You must check to make sure that it is safe for you to take Purinethol with all of your drugs and health problems. Do not start, stop, or change the dose of any drug without checking with your doctor.
Description
Mercaptopurine is a nucleoside metabolic inhibitor. The chemical name is 6 H-purine-6-thione, 1,7-dihydro-, monohydrate. The molecular formula is C 5H 4N 4S•H 2O and the molecular weight is 170.20. Its structural formula is:
Mercaptopurine is a yellow, crystalline powder. Mercaptopurine is practically insoluble in water and in ether. It has a pKa of 7.8, an average tapped density of 1.0 g/mL and average bulk density of 0.85 g/mL. It dissolves in solutions of alkali hydroxides.
PURINETHOL is available for oral use. Each scored tablet contains 50 mg mercaptopurine and the following inactive ingredients: corn starch, pregelatinized, potato starch, lactose, magnesium stearate and stearic acid.
 Mechanism of Action
Mercaptopurine is a purine analog that undergoes intracellular transport and activation to form metabolites including thioguanine nucleotides (TGNs). Incorporation of TGNs into DNA or RNA results in cell-cycle arrest and cell death. TGNs and other mercaptopurine metabolites are also inhibitors of de novo purine synthesis and purine nucleotide interconversions. Mercaptopurine was cytotoxic to proliferating cancer cells in vitro and had antitumor activity in mouse tumor models. It is not known which of the biochemical effects of mercaptopurine and its metabolites are directly or predominantly responsible for cell death.
What are some things I need to know or do while I take Purinethol?
Tell all of your health care providers that you take Purinethol. This includes your doctors, nurses, pharmacists, and dentists.
If you have upset stomach, throwing up, diarrhea, or are not hungry, talk with your doctor. There may be ways to lower these side effects.
Very bad and sometimes life-threatening blood and bone marrow problems like anemia, low platelet counts, or low white blood cell counts have happened with Purinethol. Change in dose or even stopping the drug may be needed if any of these side effects happen. Talk with the doctor.
You may have more chance of getting an infection. Wash hands often. Stay away from people with infections, colds, or flu.
You may bleed more easily. Be careful and avoid injury. Use a soft toothbrush and an electric razor.
If you have thiopurine S-methyltransferase (TPMT) or nucleotide diphosphatase (NUDT15) deficiency, talk with your doctor.
This medicine may add to the chance of getting some types of cancer. Talk with the doctor.
A rare type of cancer called hepatosplenic T-cell lymphoma (HSTCL) has happened with Purinethol. These cases have been deadly. Most of the time, these cases happened in teenagers or young adults. Most of these patients were using Purinethol to treat certain types of bowel problems like Crohn disease and ulcerative colitis. This medicine is not approved for use to treat bowel problems like these. Tell the doctor if you have ever had any type of cancer. Talk with the doctor.
Have blood work checked as you have been told by the doctor. Talk with the doctor.
Talk with your doctor before getting any vaccines. Use of some vaccines with Purinethol may either raise the chance of an infection or make the vaccine not work as well.
You may get sunburned more easily. Avoid sun, sunlamps, and tanning beds. Use sunscreen and wear clothing and eyewear that protects you from the sun.
A very bad and sometimes life-threatening problem called Macrophage Activation Syndrome (MAS) may rarely happen in people with autoimmune diseases. Talk with the doctor.
Low blood sugar has happened in people taking Purinethol, especially children. Signs may be dizziness, headache, feeling sleepy, feeling weak, shaking, a fast heartbeat, confusion, hunger, or sweating. Call your doctor right away if you have any of these signs.
This medicine may cause harm to the unborn baby or loss of the unborn baby if you take it while you are pregnant.
Use birth control that you can trust to prevent pregnancy while taking Purinethol.
If you are pregnant or you get pregnant while taking Purinethol, call your doctor right away.
How is Purinethol best taken?
Use Purinethol as ordered by your doctor. Read all information given to you. Follow all instructions closely.
Take Purinethol at the same time of day.
Talk with your doctor or pharmacist about how to take Purinethol with regard to food.
Drink lots of noncaffeine liquids unless told to drink less liquid by your doctor.
Your doctor will tell you how to take Purinethol. Be sure you know how much to take, how often to take Purinethol, and how to store Purinethol. If your doctor does not tell you how to use Purinethol or if you are not sure how to use it, talk with your doctor.
You will need to take special care when handling Purinethol. Check with the doctor or pharmacist to see how to handle Purinethol.
What do I do if I miss a dose?
Call your doctor to find out what to do.
What are the side effects of Purinethol that I need to call my doctor about immediately?
WARNING/CAUTION: Even though it may be rare, some people may have very bad and sometimes deadly side effects when taking a drug. Tell your doctor or get medical help right away if you have any of the following signs or symptoms that may be related to a very bad side effect:
Signs of an allergic reaction, like rash; hives; itching; red, swollen, blistered, or peeling skin with or without fever; wheezing; tightness in the chest or throat; trouble breathing, swallowing, or talking; unusual hoarseness; or swelling of the mouth, face, lips, tongue, or throat.
Signs of infection like fever, chills, very bad sore throat, ear or sinus pain, cough, more sputum or change in color of sputum, pain with passing urine, mouth sores, or wound that will not heal.
Signs of bleeding like throwing up or coughing up blood; vomit that looks like coffee grounds; blood in the urine; black, red, or tarry stools; bleeding from the gums; abnormal vaginal bleeding; bruises without a cause or that get bigger; or bleeding you cannot stop.
Signs of kidney problems like unable to pass urine, change in how much urine is passed, blood in the urine, or a big weight gain.
Severe diarrhea.
Very upset stomach or throwing up.
Change in color of skin.
Redness or white patches in mouth or throat.
Feeling very tired or weak.
Shortness of breath.
Very bad belly pain or soreness.
A skin lump or growth.
Very bad and sometimes deadly liver problems have happened with Purinethol. Call your doctor right away if you have signs of liver problems like dark urine, feeling tired, not hungry, upset stomach or stomach pain, light-colored stools, throwing up, or yellow skin or eyes.
What are some other side effects of Purinethol?
All drugs may cause side effects. However, many people have no side effects or only have minor side effects. Call your doctor or get medical help if any of these side effects or any other side effects bother you or do not go away:
Diarrhea.
Not hungry.
Upset stomach or throwing up.
Feeling tired or weak.
These are not all of the side effects that may occur. If you have questions about side effects, call your doctor. Call your doctor for medical advice about side effects.
You may report side effects to the FDA at 1-800-332-1088. You may also report side effects at https://www.fda.gov/medwatch.
If overdose is suspected:
If you think there has been an overdose, call your poison control center or get medical care right away. Be ready to tell or show what was taken, how much, and when it happened.
How do I store and/or throw out Purinethol?
Store at room temperature.
Store in a dry place. Do not store in a bathroom.
Protect from heat.
Keep all drugs in a safe place. Keep all drugs out of the reach of children and pets.
Throw away unused or expired drugs. Do not flush down a toilet or pour down a drain unless you are told to do so. Check with your pharmacist if you have questions about the best way to throw out drugs. There may be drug take-back programs in your area.
Label
PRINCIPAL DISPLAY PANEL – 50 MG
NDC 60763-601-13

PURINETHOL 

®

(Mercaptopurine)Tablets, USP50 mg
Each tablet contains 50 mgmercaptopurine

Cytotoxic Agent

Rx only 25 Tablets

Dosage: See prescribing information.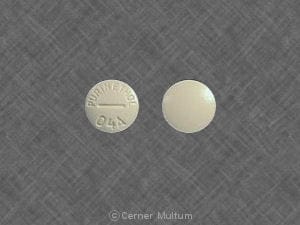 SRC: NLM .