Nisoldipine
Medically reviewed by  A Ras MD.
What is nisoldipine used for?
Nisoldipine is a prescription medicine that is used to treat high blood pressure.
Description
Nisoldipine is an extended-release tablet dosage form of the dihydropyridine calcium channel blocker nisoldipine. Nisoldipine is (±)-Isobutyl methyl 1,4-dihydro-2,6-dimethyl-4-(o-nitrophenyl)-3,5-pyridinedicarboxylate, C20H24N2O6, and has the structural formula:
Nisoldipine is a yellow crystalline powder, practically insoluble in water, but soluble in acetone, ethanol and methanol. It has a molecular weight of 388.4. Nisoldipine extended-release tablets are film-coated monolithic tablets containing a hydrogel which provides for the controlled release of the drug. Nisoldipine extended-release tablets contain either 8.5 mg, 17 mg, 25.5 mg or 34 mg of nisoldipine for once-a-day oral administration.
Inactive ingredients include: colloidal silicon dioxide, hydroxypropyl cellulose, hypromellose, lactose monohydrate, magnesium stearate, polydextrose, polyethylene glycol, sodium lauryl sulfate, titanium dioxide and triacetin. In addition, the following product specific coloring agents are used:
The 8.5 mg tablets also contain FD&C Blue No. 2 Aluminum Lake and FD&C Yellow No. 6 Aluminum Lake. The 17 mg tablets also contain D&C Yellow No. 10 Aluminum Lake, FD&C Blue No. 2 Aluminum Lake and FD&C Yellow No. 6 Aluminum Lake. The 25.5 mg tablets also contain red iron oxide and yellow iron oxide. The 34 mg tablets also contain FD&C Yellow No. 6 Aluminum Lake.
Mechanism of Action
Nisoldipine is a member of the dihydropyridine class of calcium channel antagonists (calcium ion antagonists or slow channel blockers) that inhibit the transmembrane influx of calcium into vascular smooth muscle and cardiac muscle. It reversibly competes with other dihydropyridines for binding to the calcium channel. Because the contractile process of vascular smooth muscle is dependent upon the movement of extracellular calcium into the muscle through specific ion channels, inhibition of the calcium channel results in dilation of the arterioles. In vitro studies show that the effects of nisoldipine on contractile processes are selective, with greater potency on vascular smooth muscle than on cardiac muscle. Although, like other dihydropyridine calcium channel blockers, nisoldipine has negative inotropic effects. In vitro studies conducted in intact anesthetized animals have shown that the vasodilating effect occurs at doses lower than those that affect cardiac contractility.
The effect of nisoldipine on blood pressure is principally a consequence of a dose related decrease of peripheral vascular resistance. While nisoldipine, like other dihydropyridines, exhibits a mild diuretic effect, most of the antihypertensive activity is attributed to its effect on peripheral vascular resistance.
Before taking nisoldipine, tell your doctor:
If you are allergic to nisoldipine; any part of this medicine; or any other drugs, foods, or substances. Tell your doctor about the allergy and what signs you had.
If you are taking phenytoin.
This is not a list of all drugs or health problems that interact with nisoldipine.
Tell your doctor and pharmacist about all of your drugs (prescription or OTC, natural products, vitamins) and health problems. You must check to make sure that it is safe for you to take nisoldipine with all of your drugs and health problems. Do not start, stop, or change the dose of any drug without checking with your doctor.
What are some things I need to know or do while I take nisoldipine?
Tell all of your health care providers that you take nisoldipine. This includes your doctors, nurses, pharmacists, and dentists.
Avoid driving and doing other tasks or actions that call for you to be alert until you see how nisoldipine affects you.
To lower the chance of feeling dizzy or passing out, rise slowly if you have been sitting or lying down. Be careful going up and down stairs.
If you are allergic to tartrazine, talk with your doctor. Some products have tartrazine.
It is rare, but worse chest pain and heart attack can happen after nisoldipine is first started or after the dose is raised. The risk may be greater in people who have very bad heart blood vessel disease. Talk with the doctor.
Check your blood pressure as you have been told.
Have blood work checked as you have been told by the doctor. Talk with the doctor.
Avoid grapefruit and grapefruit juice.
Talk with your doctor before using OTC products that may raise blood pressure. These include cough or cold drugs, diet pills, stimulants, ibuprofen or like products, and some natural products or aids.
If you are 65 or older, use nisoldipine with care. You could have more side effects.
Tell your doctor if you are pregnant or plan on getting pregnant. You will need to talk about the benefits and risks of using nisoldipine while you are pregnant.
Tell your doctor if you are breast-feeding. You will need to talk about any risks to your baby.
How is nisoldipine best taken?
Use nisoldipine as ordered by your doctor. Read all information given to you. Follow all instructions closely.
Take on an empty stomach. Take 1 hour before or 2 hours after meals.
Swallow whole. Do not chew, break, or crush.
Keep taking nisoldipine as you have been told by your doctor or other health care provider, even if you feel well.
What do I do if I miss a dose?
Take a missed dose as soon as you think about it.
If it is close to the time for your next dose, skip the missed dose and go back to your normal time.
Do not take 2 doses at the same time or extra doses.
What are the side effects of nisoldipine that I need to call my doctor about immediately?
WARNING/CAUTION: Even though it may be rare, some people may have very bad and sometimes deadly side effects when taking a drug. Tell your doctor or get medical help right away if you have any of the following signs or symptoms that may be related to a very bad side effect:
Signs of an allergic reaction, like rash; hives; itching; red, swollen, blistered, or peeling skin with or without fever; wheezing; tightness in the chest or throat; trouble breathing, swallowing, or talking; unusual hoarseness; or swelling of the mouth, face, lips, tongue, or throat.
Very bad dizziness or passing out.
Shortness of breath, a big weight gain, or swelling in the arms or legs.
Chest pain that is new or worse.
What are some other side effects of nisoldipine?
All drugs may cause side effects. However, many people have no side effects or only have minor side effects. Call your doctor or get medical help if any of these side effects or any other side effects bother you or do not go away:
Dizziness.
Throat irritation.
Headache.
These are not all of the side effects that may occur. If you have questions about side effects, call your doctor. Call your doctor for medical advice about side effects.
You may report side effects to the FDA at 1-800-332-1088. You may also report side effects at https://www.fda.gov/medwatch.
If overdose is suspected:
If you think there has been an overdose, call your poison control center or get medical care right away. Be ready to tell or show what was taken, how much, and when it happened.
How do I store and/or throw out nisoldipine?
Store at room temperature.
Protect from light.
Store in a dry place. Do not store in a bathroom.
Keep all drugs in a safe place. Keep all drugs out of the reach of children and pets.
Throw away unused or expired drugs. Do not flush down a toilet or pour down a drain unless you are told to do so. Check with your pharmacist if you have questions about the best way to throw out drugs. There may be drug take-back programs in your area.
Label
PRINCIPAL DISPLAY PANEL – 8.5 mg
NDC 0378-2096-01

Nisoldipine




Extended-Release




Tablets




8.5 mg

Rx only      100 Tablets

Each film-coated tablet contains:
Nisoldipine            8.5 mg
Dispense in a tight, light-resistant
container as defined in the USP
using a child-resistant closure.
Keep container tightly closed.

Keep this and all medication




out of the reach of children.

Store at 20° to 25°C (68° to 77°F).




[See USP Controlled Room




Temperature.]

Protect from light and moisture.

Usual Dosage: 

See accompanying
prescribing information.

Mylan Pharmaceuticals Inc.


Morgantown, WV 26505 U.S.A.

Mylan.com

RM2096A3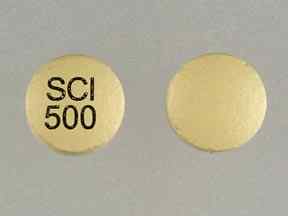 PRINCIPAL DISPLAY PANEL – 17 mg
NDC 0378-2097-01

Nisoldipine




Extended-Release




Tablets




17 mg

Rx only      100 Tablets

Each film-coated tablet contains:
Nisoldipine            17 mg
Dispense in a tight, light-resistant
container as defined in the USP
using a child-resistant closure.
Keep container tightly closed.

Keep this and all medication




out of the reach of children.

Store at 20° to 25°C (68° to 77°F).




[See USP Controlled Room




Temperature.]

Protect from light and moisture.

Usual Dosage: 

See accompanying
prescribing information.

Mylan Pharmaceuticals Inc.


Morgantown, WV 26505 U.S.A.

Mylan.com

RM2097A4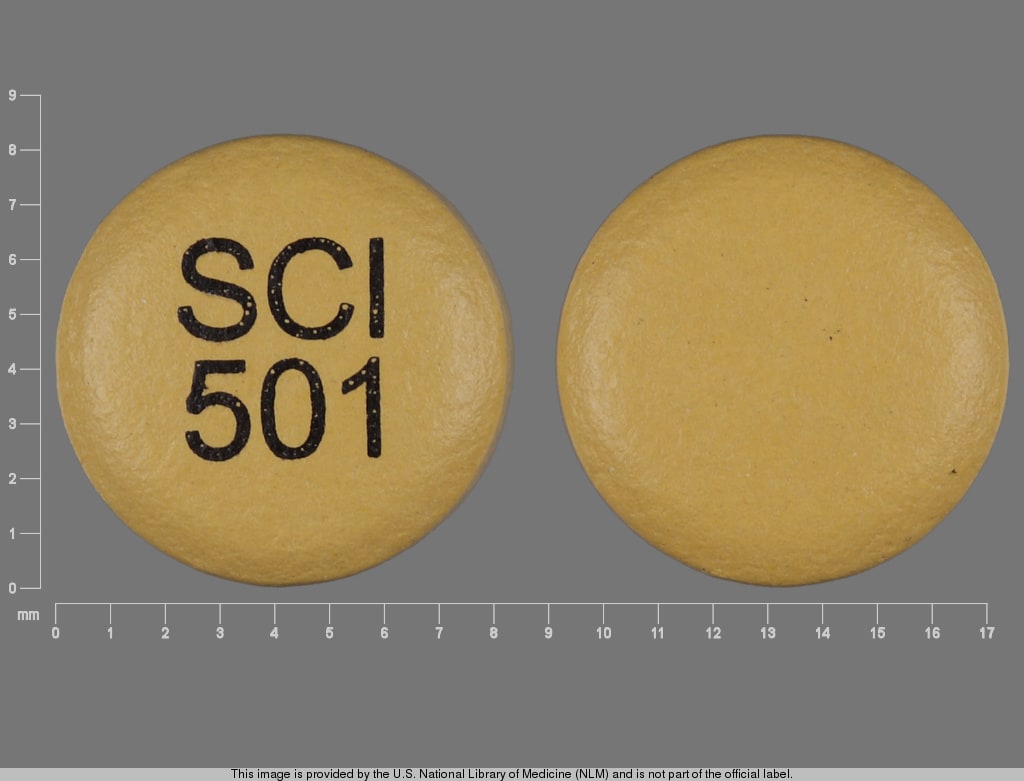 PRINCIPAL DISPLAY PANEL – 25.5 mg
NDC 0378-2098-01

Nisoldipine




Extended-Release




Tablets




25.5 mg

Rx only      100 Tablets

Each film-coated tablet contains:
Nisoldipine           25.5 mg
Dispense in a tight, light-resistant
container as defined in the USP
using a child-resistant closure.
Keep container tightly closed.

Keep this and all medication




out of the reach of children.

Store at 20° to 25°C (68° to 77°F).




[See USP Controlled Room




Temperature.]

Protect from light and moisture.

Usual Dosage: 

See accompanying
prescribing information.

Mylan Pharmaceuticals Inc.


Morgantown, WV 26505 U.S.A.

Mylan.com

RM2098A3