Modafinil
Generic name: modafinil
Brand name: Provigil
Dosage form: oral tablet (100 mg; 200 mg)
Drug class: CNS stimulants
Medically reviewed by  A Ras MD.
What is modafinil used for?
Modafinil is a prescription medicine that is used to treat a lot of sleepiness that may happen with sleep apnea, narcolepsy, or shift work problems. Modafinil may be given to you for other reasons.
Description
Modafinil tablets are a wakefulness-promoting agent for oral administration. Modafinil is a racemic compound. The chemical name for modafinil is 2-[(diphenylmethyl)sulfinyl]acetamide. The molecular formula is C15H15NO2S and the molecular weight is 273.35.
The chemical structure is:

Modafinil is a white to off-white, crystalline powder that is practically insoluble in water and cyclohexane. It is sparingly to slightly soluble in methanol and acetone.
Modafinil tablets USP contain 100 mg or 200 mg of modafinil USP and the following inactive ingredients: lactose monohydrate, microcrystalline cellulose, crospovidone, povidone, mannitol and magnesium stearate.
 Mechanism of Action
The mechanism(s) through which modafinil promotes wakefulness is unknown. Modafinil has wake-promoting actions similar to sympathomimetic agents including amphetamine and methylphenidate, although the pharmacologic profile is not identical to that of the sympathomimetic amines.
Modafinil-induced wakefulness can be attenuated by the α1-adrenergic receptor antagonist, prazosin; however, modafinil is inactive in other in vitro assay systems known to be responsive to α-adrenergic agonists such as the rat vas deferens preparation.
Modafinil is not a direct-or indirect-acting dopamine receptor agonist. However, in vitro, modafinil binds to the dopamine transporter and inhibits dopamine reuptake. This activity has been associated in vivo with increased extracellular dopamine levels in some brain regions of animals. In genetically engineered mice lacking the dopamine transporter (DAT), modafinil lacked wake-promoting activity, suggesting that this activity was DAT-dependent. However, the wake-promoting effects of modafinil, unlike those of amphetamine, were not antagonized by the dopamine receptor antagonist haloperidol in rats. In addition, alpha-methyl-p-tyrosine, a dopamine synthesis inhibitor, blocks the action of amphetamine, but does not block locomotor activity induced by modafinil.
In the cat, equal wakefulness-promoting doses of methylphenidate and amphetamine increased neuronal activation throughout the brain. Modafinil at an equivalent wakefulness-promoting dose selectively and prominently increased neuronal activation in more discrete regions of the brain. The relationship of this finding in cats to the effects of modafinil in humans is unknown.
In addition to its wake-promoting effects and ability to increase locomotor activity in animals, modafinil produces psychoactive and euphoric effects, alterations in mood, perception, thinking, and feelings typical of other CNS stimulants in humans. Modafinil has reinforcing properties, as evidenced by its self-administration in monkeys previously trained to self-administer cocaine; modafinil was also partially discriminated as stimulant-like.
The optical enantiomers of modafinil have similar pharmacological actions in animals. Two major metabolites of modafinil, modafinil acid and modafinil sulfone, do not appear to contribute to the CNS-activating properties of modafinil.
Before taking modafinil, tell your doctor:
If you are allergic to modafinil; any part of this medicine; or any other drugs, foods, or substances. Tell your doctor about the allergy and what signs you had.
If you have ever had a rash when taking modafinil or a drug like it.
If you have heart problems.
If you have heart valve problems.
This is not a list of all drugs or health problems that interact with modafinil.
Tell your doctor and pharmacist about all of your drugs (prescription or OTC, natural products, vitamins) and health problems. You must check to make sure that it is safe for you to take modafinil with all of your drugs and health problems. Do not start, stop, or change the dose of any drug without checking with your doctor.
What are some things I need to know or do while I take modafinil?
Tell all of your health care providers that you take modafinil. This includes your doctors, nurses, pharmacists, and dentists.
This medicine is not a cure for sleep problems and does not replace sleep. Stay under the care of your doctor.
Avoid driving and doing other tasks or actions that call for you to be alert until you see how modafinil affects you. You may also need to avoid doing these things if you do not feel awake enough after taking modafinil. If you still feel sleepy after taking modafinil, talk with your doctor.
This medicine may be habit-forming with long-term use.
Check blood pressure and heart rate as the doctor has told you.
You may need to have some heart tests before starting modafinil. If you have questions, talk with your doctor.
Avoid drinking alcohol while taking modafinil.
Mental or mood problems like depression and suicidal thoughts have happened with modafinil. Sometimes, people needed to get treated in a hospital. If you have ever had any mental or mood problems, talk with your doctor.
A severe and sometimes deadly reaction has happened. Most of the time, this reaction has signs like fever, rash, or swollen glands with problems in body organs like the liver, kidney, blood, heart, muscles and joints, or lungs. If you have questions, talk with the doctor.
Limit your use of caffeine (for example, tea, coffee, cola) and chocolate. Use with modafinil may cause nervousness, shakiness, and a fast heartbeat.
If you are 65 or older, use modafinil with care. You could have more side effects.
This medicine is not approved for use in children. The chance of very bad and sometimes deadly skin reactions like Stevens-Johnson syndrome may be raised in children. However, your child's doctor may decide the benefits of taking modafinil may outweigh the risks. Talk with the doctor if you have questions about giving modafinil to your child.
Birth control pills and other hormone-based birth control may not work as well to prevent pregnancy. Use some other kind of birth control also, like a condom, when taking modafinil and for 1 month after the last dose.
Tell your doctor if you are pregnant, plan on getting pregnant, or are breast-feeding. You will need to talk about the benefits and risks to you and the baby.
How is modafinil best taken?
Use modafinil as ordered by your doctor. Read all information given to you. Follow all instructions closely.
Take with or without food.
If taken with food, modafinil may take longer to work.
Shift work sleep problem: Take 1 hour before the start of work.
Narcolepsy and sleep apnea: Take modafinil in the morning.
What do I do if I miss a dose?
Take a missed dose as soon as you think about it.
If it is near bedtime, skip the missed dose and go back to your normal time.
Do not take 2 doses at the same time or extra doses.
What are the side effects of modafinil that I need to call my doctor about immediately?
WARNING/CAUTION: Even though it may be rare, some people may have very bad and sometimes deadly side effects when taking a drug. Tell your doctor or get medical help right away if you have any of the following signs or symptoms that may be related to a very bad side effect:
Signs of an allergic reaction, like rash; hives; itching; red, swollen, blistered, or peeling skin with or without fever; wheezing; tightness in the chest or throat; trouble breathing, swallowing, or talking; unusual hoarseness; or swelling of the mouth, face, lips, tongue, or throat.
Signs of low mood (depression), thoughts of killing yourself, nervousness, emotional ups and downs, thinking that is not normal, anxiety, or lack of interest in life.
Signs of heart problems like chest pain, fast heartbeat, a heartbeat that does not feel normal, or shortness of breath.
Signs of high blood pressure like very bad headache or dizziness, passing out, or change in eyesight.
Hallucinations (seeing or hearing things that are not there).
Change in how you act.
Feeling confused.
Swollen gland.
Fever or chills.
Sore throat.
Swelling in the arms or legs.
Dark urine or yellow skin or eyes.
Not able to pass urine or change in how much urine is passed.
Any unexplained bruising or bleeding.
Feeling very tired or weak.
Muscle or joint pain.
A very bad skin reaction (Stevens-Johnson syndrome/toxic epidermal necrolysis) may happen. It can cause very bad health problems that may not go away, and sometimes death. Get medical help right away if you have signs like red, swollen, blistered, or peeling skin (with or without fever); red or irritated eyes; or sores in your mouth, throat, nose, or eyes.
What are some other side effects of modafinil?
All drugs may cause side effects. However, many people have no side effects or only have minor side effects. Call your doctor or get medical help if any of these side effects or any other side effects bother you or do not go away:
Feeling nervous and excitable.
Headache.
Trouble sleeping.
Back pain.
Dizziness.
Upset stomach.
Runny nose.
Stuffy nose.
These are not all of the side effects that may occur. If you have questions about side effects, call your doctor. Call your doctor for medical advice about side effects.
You may report side effects to the FDA at 1-800-332-1088. You may also report side effects at https://www.fda.gov/medwatch.
If overdose is suspected:
If you think there has been an overdose, call your poison control center or get medical care right away. Be ready to tell or show what was taken, how much, and when it happened.
How do I store and/or throw out modafinil?
Store at room temperature.
Store in a dry place. Do not store in a bathroom.
Keep all drugs in a safe place. Keep all drugs out of the reach of children and pets.
Throw away unused or expired drugs. Do not flush down a toilet or pour down a drain unless you are told to do so. Check with your pharmacist if you have questions about the best way to throw out drugs. There may be drug take-back programs in your area.
Label
PACKAGE LABEL.PRINCIPAL DISPLAY PANEL -100 MG
NDC 62332-385-30
Modafinil  CIV
Tablets, USP
100 mg
Medication Guide Required:
Each time Modafinil Tablets is dispensed,
give the patient a medication guide.
Rx only
30 Tablets
Alembic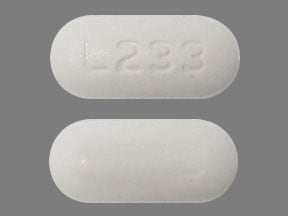 PACKAGE LABEL.PRINCIPAL DISPLAY PANEL -200 MG
NDC 62332-386-30
Modafinil  CIV
Tablets, USP
200 mg
Medication Guide Required:
Each time Modafinil Tablets is dispensed,
give the patient a medication guide.
Rx only
30 Tablets
Alembic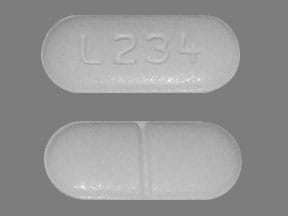 SRC: NLM .