Micardis
Generic name: telmisartan
Drug class: Angiotensin receptor blockers
Medically reviewed by  A Ras MD.
What is Micardis?
Micardis is a prescription medicine used to treat high blood pressure (hypertension), in certain high risk people aged 55 years and older to help lower their risk of having certain cardiovascular problems such as stroke, heart attack, or death
It is not known if Micardis is safe and effective in children.
Description
MICARDIS is a non-peptide angiotensin II receptor (type AT1) antagonist.
Telmisartan is chemically described as 4′-[(1,4′-dimethyl-2′-propyl [2,6′-bi-1H-benzimidazol]-1′-yl)methyl]-[1,1′-biphenyl]-2-carboxylic acid. Its empirical formula is C33H30N4O2, its molecular weight is 514.63, and its structural formula is:
Telmisartan is a white to slightly yellowish solid. It is practically insoluble in water and in the pH range of 3 to 9, sparingly soluble in strong acid (except insoluble in hydrochloric acid), and soluble in strong base.
MICARDIS is available as tablets for oral administration, containing 20 mg, 40 mg or 80 mg of telmisartan. The tablets contain the following inactive ingredients: sodium hydroxide, meglumine, povidone, sorbitol, and magnesium stearate. MICARDIS tablets are hygroscopic and require protection from moisture.
Mechanism of Action
Angiotensin II is formed from angiotensin I in a reaction catalyzed by angiotensin-converting enzyme (ACE, kininase II). Angiotensin II is the principal pressor agent of the renin-angiotensin system, with effects that include vasoconstriction, stimulation of synthesis and release of aldosterone, cardiac stimulation, and renal reabsorption of sodium.  Telmisartan blocks the vasoconstrictor and aldosterone-secreting effects of angiotensin II by selectively blocking the binding of angiotensin II to the AT1 receptor in many tissues, such as vascular smooth muscle and the adrenal gland.  Its action is therefore independent of the pathways for angiotensin II synthesis.
There is also an AT2 receptor found in many tissues, but AT2 is not known to be associated with cardiovascular homeostasis. Telmisartan has much greater affinity (>3,000 fold) for the AT1 receptor than for the AT2 receptor.
Blockade of the renin-angiotensin system with ACE inhibitors, which inhibit the biosynthesis of angiotensin II from angiotensin I, is widely used in the treatment of hypertension. ACE inhibitors also inhibit the degradation of bradykinin, a reaction also catalyzed by ACE. Because telmisartan does not inhibit ACE (kininase II), it does not affect the response to bradykinin. Whether this difference has clinical relevance is not yet known. Telmisartan does not bind to or block other hormone receptors or ion channels known to be important in cardiovascular regulation.
Blockade of the angiotensin II receptor inhibits the negative regulatory feedback of angiotensin II on renin secretion, but the resulting increased plasma renin activity and angiotensin II circulating levels do not overcome the effect of telmisartan on blood pressure.
What is the most important information I should know about Micardis?
Micardis can cause harm or death to an unborn baby. Talk to your doctor about other ways to lower your blood pressure if you plan to become pregnant. If you get pregnant while taking Micardis, tell your doctor right away.
Who should not take Micardis?
You should not take Micardis tablets if you are allergic (hypersensitive) to the active ingredient (telmisartan) or any of the other ingredients listed at the end of this guide.
For patients with diabetes, if you are taking Micardis you should not take aliskiren.
What should I tell my healthcare provider before taking Micardis?
Before you take Micardis tablets, tell your doctor if you:
are pregnant or are planning to become pregnant. See "What is the most important information I should know about Micardis tablets?"
are breast-feeding or plan to breast-feed. It is not known if Micardis passes into your breast milk. You and your doctor should decide if you will take Micardis tablets or breast-feed. You should not do both. Talk with your doctor about the best way to feed your baby if you take Micardis tablets.
have liver problems
have kidney problems
have heart problems
have any other medical conditions
Tell your doctor about all the medicines you take, including prescription and non-prescription medicines, vitamins, and herbal supplements.
For patients with diabetes, if you are taking Micardis you should not take aliskiren.
Micardis may affect the way other medicines work, and other medicines may affect how Micardis works. Especially tell your doctor if you take:
aliskiren
digoxin (Lanoxin)
lithium (Lithobid, lithium carbonate, lithium citrate)
aspirin or other non-steroidal anti-inflammatory drugs (NSAIDs)
other medicines used to treat your high blood pressure or heart problem
water pills (diuretic)
Know the medicines you take. Keep a list of them and show it to your doctor or pharmacist when you get a new medicine.
How should I take Micardis?
Take Micardis tablets exactly as your doctor tells you to take it.
Your doctor will tell you how much Micardis to take and when to take it.
Do not change your dose unless your doctor tells you to.
Take Micardis one time each day at the same time.
Take Micardis tablets with or without food.
If you miss a dose, take it as soon as you remember. If it is close to your next dose, do not take the missed dose. Take the next dose at your regular time.
If you take too much Micardis, call your doctor, or go to the nearest hospital emergency room right away.
Read the instructions for use that come with Micardis. Talk with your doctor if you do not understand the instructions.
What are the possible side effects of Micardis?
Micardis tablets may cause serious side effects, including:
Injury or death to your unborn baby. See "What is the most important information I should know about Micardis tablets?"
Low blood pressure (hypotension) is most likely to happen if you also:
If you feel faint or dizzy, lie down and call your doctor right away.
Kidney problems, which may get worse if you already have kidney disease. You may have changes in your kidney test results, and you may need a lower dose of Micardis tablets. Call your doctor if you get:

swelling in your feet, ankles, or hands
unexplained weight gain
Call your doctor right away if you get any of the symptoms listed above.
High potassium in the blood (hyperkalemia). Your doctor may check your potassium levels as needed.
Rare, serious allergic reactions may happen. Tell your doctor right away if you get any of these symptoms:
swelling of the face, tongue, throat
difficulty breathing
skin rash
The most common side effects of Micardis tablets include:
sinus pain and congestion (sinusitis)
back pain
diarrhea
These are not all the possible side effects with Micardis tablets. Tell your doctor if you have any side effect that bothers you or that does not go away.
Call your doctor for medical advice about side effects. You may report side effects to FDA at 1-800-FDA-1088.
General information about the safe and effective use of Micardis
Medicines are sometimes prescribed for purposes other than those listed in a Patient Information leaflet. Do not use Micardis tablets for a condition for which it was not prescribed. Do not give Micardis tablets to other people, even if they have the same condition you have. It may harm them.
This Patient Information guide summarizes the most important information about Micardis tablets. If you would like more information, talk with your doctor. You can ask your pharmacist or doctor for information about Micardis tablets that is written for health professionals.
For more information go to www.us.micardis.com or call Boehringer Ingelheim Pharmaceuticals, Inc. at 1-800-542-6257, or (TTY) 1-800-459-9906.
How should I store Micardis?
Store Micardis tablets at room temperature 68°F to 77°F (20°C to 25°C).
Do not remove Micardis tablets from blisters until right before you take them.
Keep Micardis tablets and all medicines out of the reach of children.
What are the ingredients in Micardis?
Active Ingredient: telmisartan
Inactive Ingredients: sodium hydroxide, meglumine, povidone, sorbitol, and magnesium stearate.
Label
PRINCIPAL DISPLAY PANEL – 20 MG TABLET BLISTER PACK CARTON
NDC 0597-0039-37
Micardis®
(telmisartan tablets)
20 mg
30 tablets – 3 blister cards of 10 tablets each.
Each tablet contains 20 mg of telmisartan.
Rx only
Dosage: Read accompanying prescribing information.
Important: Moisture sensitive tablets – do not
remove from blisters until immediately before
administration.
Boehringer
Ingelheim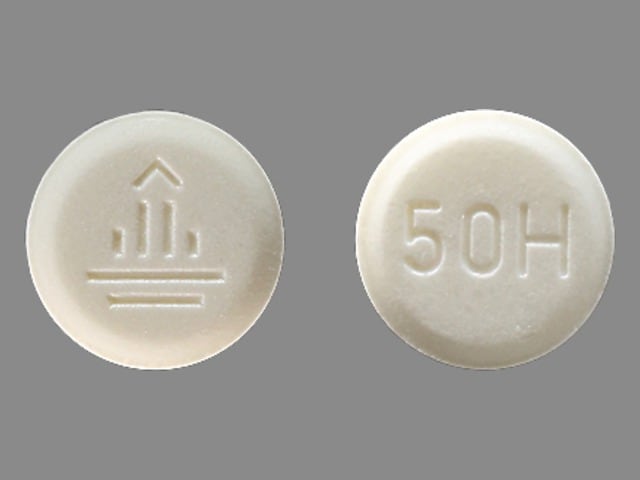 PRINCIPAL DISPLAY PANEL – 40 MG TABLET BLISTER PACK CARTON
NDC 0597-0040-37
Micardis® (telmisartan tablets) 40 mg
Rx only
30 tablets – 3 blister cards of 10 tablets each.
Each tablet contains 40 mg of telmisartan.
Dosage: Read accompanying prescribing information.
Important: Moisture sensitive tablets – do not remove
from blisters until immediately before administration.
Boehringer
Ingelheim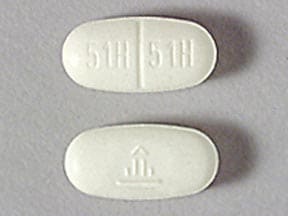 PRINCIPAL DISPLAY PANEL – 80 MG TABLET BLISTER PACK CARTON
NDC 0597-0041-37
Micardis®
(telmisartan tablets)
80 mg
Rx only
30 tablets – 3 blister cards of 10 tablets each.
Each tablet contains 80 mg of telmisartan.
Dosage: Read accompanying prescribing information.
Important: Moisture sensitive tablets – do not remove
from blisters until immediately before administration.
Boehringer
Ingelheim