Fluoxymesterone
Generic name: Fluoxymesterone
Brand name: Androxy
Drug classes: Androgens and anabolic steroids, Hormones / antineoplastics
Medically reviewed by  A Ras MD.
What is fluoxymesterone used for?
Fluoxymesterone is a prescription medicine that is used to treat low testosterone levels. It is used for delayed puberty in certain male children.
Fluoxymesterone is also used to treat breast cancer in women. Fluoxymesterone may be given to you for other reasons.
Description
HALOTESTIN Tablets contain fluoxymesterone, an androgenic hormone.
Fluoxymesterone is a white or nearly white, odorless, crystalline powder, melting at or about 240° C, with some decomposition. It is practically insoluble in water, sparingly soluble in alcohol, and slightly soluble in chloroform.
The chemical name for fluoxymesterone is androst-4-en-3-one, 9-fluoro-11,17-dihydroxy-17-methyl-, (11β,17β)-. The molecular formula is C20H29FO3 and the molecular weight 336.45.
The structural formula is represented below:
Each HALOTESTIN tablet, for oral administration, contains 2 mg, 5 mg or 10 mg fluoxymesterone. Inactive ingredients: calcium stearate, corn starch, FD&C Yellow No. 5, lactose, sorbic acid, sucrose, tragacanth. In addition, the 2 mg tablet contains FD&C Yellow No. 6 and the 5 mg and 10 mg contain FD&C Blue No. 2.
Before taking fluoxymesterone, tell your doctor:
If you are allergic to fluoxymesterone; any part of this medicine; or any other drugs, foods, or substances. Tell your doctor about the allergy and what signs you had.
If you are male and have breast or prostate cancer.
If you are pregnant or may be pregnant. Do not take fluoxymesterone if you are pregnant.
If you are breast-feeding or plan to breast-feed.
This is not a list of all drugs or health problems that interact with fluoxymesterone.
Tell your doctor and pharmacist about all of your drugs (prescription or OTC, natural products, vitamins) and health problems. You must check to make sure that it is safe for you to take fluoxymesterone with all of your drugs and health problems. Do not start, stop, or change the dose of any drug without checking with your doctor.
What are some things I need to know or do while I take fluoxymesterone?
Tell all of your health care providers that you take fluoxymesterone. This includes your doctors, nurses, pharmacists, and dentists.
This medicine does not help you to be better at sports.
If you have high blood sugar (diabetes), you will need to watch your blood sugar closely.
Have blood work checked as you have been told by the doctor. Talk with the doctor.
This medicine may affect certain lab tests. Tell all of your health care providers and lab workers that you take fluoxymesterone.
This medicine is an anabolic steroid. Anabolic steroid drugs have been abused and misused before. Anabolic steroid abuse can lead to dependence and very bad health problems. These health problems include heart or blood vessel problems, stroke, liver problems, and mental or mood problems. Talk with the doctor.
This medicine may affect sperm in men. This may affect being able to father a child. Talk with the doctor.
If you are 65 or older, use fluoxymesterone with care. You could have more side effects.
Use with care in children. Talk with the doctor.
This medicine may affect growth in children and teens in some cases. They may need regular growth checks. Talk with the doctor.
This medicine may cause harm to the unborn baby if you take it while you are pregnant. If you are pregnant or you get pregnant while taking fluoxymesterone, call your doctor right away.
How is fluoxymesterone best taken?
Use fluoxymesterone as ordered by your doctor. Read all information given to you. Follow all instructions closely.
Take with or without food.
Keep taking fluoxymesterone as you have been told by your doctor or other health care provider, even if you feel well.
What do I do if I miss a dose?
Take a missed dose as soon as you think about it.
If it is close to the time for your next dose, skip the missed dose and go back to your normal time.
Do not take 2 doses at the same time or extra doses.
What are the side effects of fluoxymesterone that I need to call my doctor about immediately?
WARNING/CAUTION: Even though it may be rare, some people may have very bad and sometimes deadly side effects when taking a drug. Tell your doctor or get medical help right away if you have any of the following signs or symptoms that may be related to a very bad side effect:
Signs of an allergic reaction, like rash; hives; itching; red, swollen, blistered, or peeling skin with or without fever; wheezing; tightness in the chest or throat; trouble breathing, swallowing, or talking; unusual hoarseness; or swelling of the mouth, face, lips, tongue, or throat.
Signs of high calcium levels like weakness, confusion, feeling tired, headache, upset stomach and throwing up, constipation, or bone pain.
Shortness of breath, a big weight gain, or swelling in the arms or legs.
Change in color of skin.
Low mood (depression).
A burning, numbness, or tingling feeling that is not normal.
Upset stomach or throwing up.
For males, erections (hard penis) that happen often or that last a long time.
For females, a deep voice, facial hair, pimples, or period changes.
Very bad and sometimes deadly liver problems have happened with fluoxymesterone. Call your doctor right away if you have signs of liver problems like dark urine, feeling tired, not hungry, upset stomach or stomach pain, light-colored stools, throwing up, or yellow skin or eyes.
What are some other side effects of fluoxymesterone?
All drugs may cause side effects. However, many people have no side effects or only have minor side effects. Call your doctor or get medical help if any of these side effects or any other side effects bother you or do not go away:
Change in sex interest.
Anxiety.
Headache.
Pimples (acne).
For males, enlarged breasts.
These are not all of the side effects that may occur. If you have questions about side effects, call your doctor. Call your doctor for medical advice about side effects.
You may report side effects to the FDA at 1-800-332-1088. You may also report side effects at https://www.fda.gov/medwatch.
If overdose is suspected:
If you think there has been an overdose, call your poison control center or get medical care right away. Be ready to tell or show what was taken, how much, and when it happened.
How do I store and/or throw out fluoxymesterone?
Store at room temperature.
Protect from light.
Store in a dry place. Do not store in a bathroom.
Keep all drugs in a safe place. Keep all drugs out of the reach of children and pets.
Throw away unused or expired drugs. Do not flush down a toilet or pour down a drain unless you are told to do so. Check with your pharmacist if you have questions about the best way to throw out drugs. There may be drug take-back programs in your area.
Label
PRINCIPAL DISPLAY PANEL – 10 MG TABLET BOTTLE LABEL
NDC 0832-0086-00


CIII

ANDROXY™
Fluoxymesterone
Tablets, USP

10 mg

100 Tablets


Rx only

UPSHER-SMITH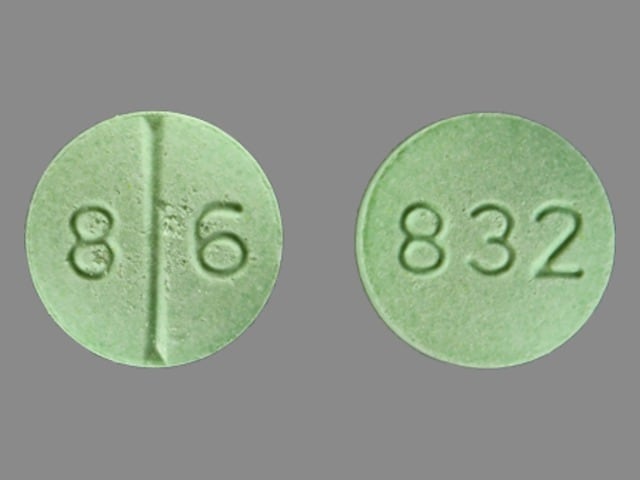 SRC: NLM .